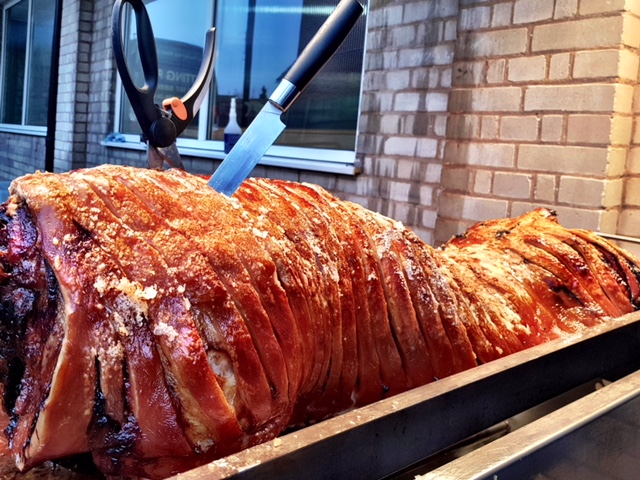 The Hog Roast Port Talbot team have spent many happy and rewarding years catering for a broad spectrum of events all over the Port Talbot area. Our perfect balance of classic hog roasts combined with diverse modern menus makes us a popular mobile catering option for any type of gathering in Port Talbot, and our food is always incredibly well received by everyone who samples it.
Superior mobile catering anywhere in Port Talbot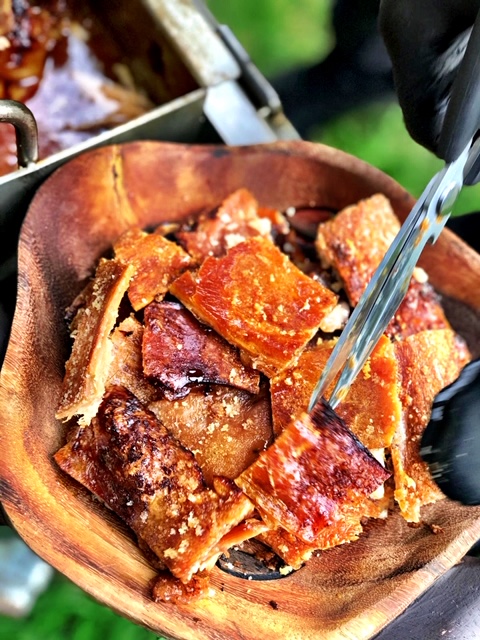 This busy town to the east of Swansea has always been a hub of manufacturing whilst also having some lovely beaches and countryside close by and views across Swansea Bay to enjoy. The diversity of Port Talbot's location has always made event catering in the area a very interesting and varied experience of us here at Hog Roast Port Talbot, and we enjoy revisiting familiar places as well as discovering new venues that we have never catered in before.
When it comes to event catering in Port Talbot, we have never stayed in our comfort zone or restricted ourselves to only catering in certain types of venues. We are able to bring our magnificent hog roast feasts direct to your door, wherever that may be. Our catering services are particularly popular for outdoor events, but we can provide an equally impressive dining experience in a range of indoor venues too. So, if you are hosting an event during the winter months or you don't want to rely on the weather and you would prefer to host your event indoors, our food can be enjoyed at any time of year and in any setting.
DIY hog roast options
Hog roast catering is such a fun and sociable experience to share with your family and friends and it adds a bit of theatre to any occasion. If you are a huge pork fan and you have always dreamed of doing your own hog roast, but you don't know how to go about it, the Hog Roast Port Talbot team are here to help. Not only do we provide our own comprehensive event catering services, we also have a range of hog roasts machines available to hire, if you would prefer to do your own catering for your event.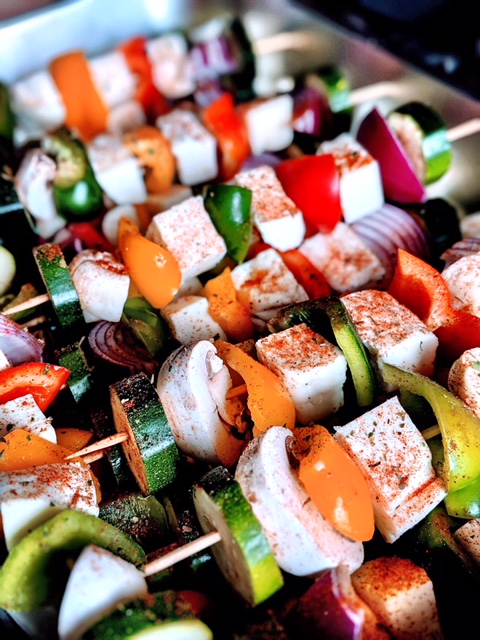 Whether you are looking for a fantastic self-catering option for a party or you are a professional caterer looking for a new piece of equipment to expand your repertoire, but you want to give it a try before making an investment, we will have a machine for hire that meets your needs. Hiring a hog roast machine from us is a cost-effective and efficient way of providing lots of tasty freshly made food for your guests without the stress of having to juggle lots of different things. Even if you are completely new to hog roast catering, we can assure that you will be able to operate one of our machines effectively and achieve hog roasting success.
Our fleet of machines differ in capacity and come with a range of features that enable you to prepare other dishes whilst the pork is cooking too. Your event doesn't have to be a large gathering for a hog roast to be a suitable catering option either. We have more compact models available to hire that are ideal for smaller garden parties for example. If you hire a hog roast machine from us, you will be able to take advantage of our vast hog roast catering experience and expert advice. We will give you all the support you need, and we can also advise you where to source some high-quality pork for your event.