We are Hog Roast Port Talbot and we occupy the number one spot in the field of hog roast catering in this region of South Wales. We have earned this position through our ability to consistently provide the most succulent and flavoursome pork in the business, along with an impressive range of catering packages that are perfect for any occasion in Port Talbot. Both our new and repeat clients in Port Talbot are delighted with the quality of our food and our unique take on hog roast catering.
Our unbeatable hog roasts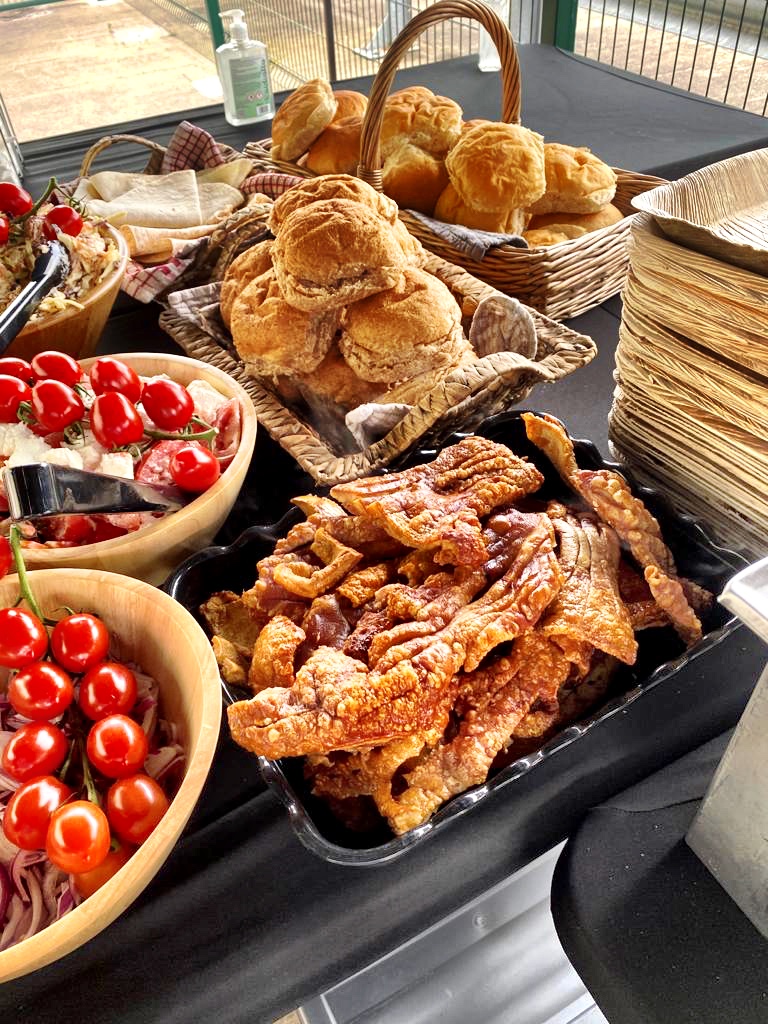 Here at Hog Roast Port Talbot, we have always aimed to offer our clients something superior to the standard mobile catering fare, and we have certainly achieved this. The cooking method we use isn't a new technique -in fact it dates back even further than medieval times, but the equipment we use and how we present our food offers our clients the opportunity to enjoy this classic style of cooking meat in a polished and contemporary way.
We have made what was traditionally a rustic style of catering into a more modern and refined dining option that is suitable for all manner of events taking place in Port Talbot. Our pork is either spit roasted, which is a rotisserie style of cooking meat that involves it being turned slowly and continually on a skewer for several hours, or slowly roasted in a tray inside one of our advanced hog roast machines. Either way, we always achieve incredibly successful results and after the delicate cooking process is complete our meat is simply falling off the bone.
Our varied catering packages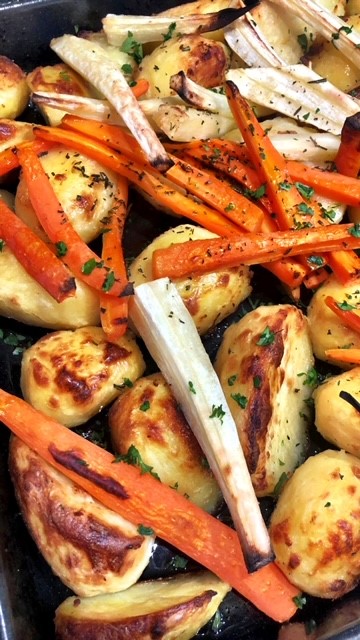 The Hog Roast Port Talbot team may be best known for our hog roasts, but we have always diversified what we offer as much as possible to ensure our food is suitable for everyone and for any type of event in Port Talbot. In addition to our mouth-watering hog roasts, you will find lots of other lovely dishes on offer across a wide range of catering packages. This includes a variety of other meats, all prepared using the same slow cooking method, as well as a wealth of side dishes that will appeal to all tastes and dishes that accommodate different dietary requirements.
All of our catering packages are designed to meet the needs of different types of events, which is why we offer both informal dining and more formal catering for special occasions. With a choice of buffets and chic 3-course meals with full table service on offer, you are bound to find the ideal catering package for your event and budget.
A quick glance at our menus page will show you the breadth of food that we offer, and that we are equipped to cater for any gathering in Port Talbot, including wedding receptions, private parties, corporate entertainment, and large public events.
Our customer service pledge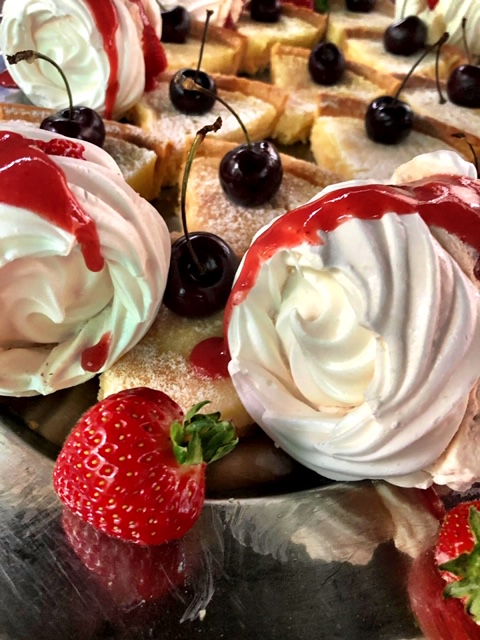 The Hog Roast Port Talbot know that our clients value the standard of our service as much as the quality of our food and we never disappoint in either department! Our superior customer service isn't just something we will aim to deliver during your event – you will receive friendly, attentive and informative service from us from the moment you make your initial enquiry. There are several easy ways you can get in touch with us to discuss our services and your event catering needs including by email, phone or by completing our online query form on our website.
We will provide you with all of the information and advice you need and guide you through everything you need to know in order to be able to select the best catering package for your event and your budget. Whether you are planning a large gathering or a smaller party, we are able to adapt to meet your requirements and provide you with a tailored menu and style of service that will be perfect for your day.
We are also happy to provide you with a free quote and if you have any specific ideas of your own about any dishes that you would like on your menu, we will listen carefully to your requirements and ensure that we incorporate them into your menu. Hiring us to cater for your event will be a completely hassle-free experience from start to finish and the Hog Roast Port Talbot team guarantee to fulfil all of your event catering and service needs every step of the way.